World-class efficiency and reliability
Whether you need precision or power, we offer solutions for nearly every application and industry.
It will always be possible to find the product most suited to your needs.
L - Right angle shaft gear reducers
Right angle shaft gear reducers with modern conception and with reduced dimensions, are available with normal, slow or hollow shaft. Foot and flange mounting. Rigid and precise cast iron housing. Low transmission ratios. Possibility of synchronizing multiple drives. High performance and reliability.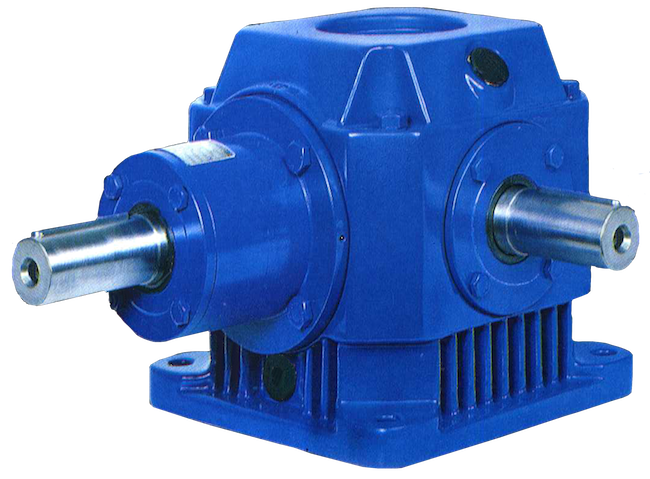 P - Shaft mounted gear reducers
Shalt mounted gear reducers are used principally for driving conveyor belts they are also used for rotary screens screw conveyors, mixers, crushers, elevators, and indeed for any machine where shaft mounting is feasible, and where belt-drive is required between motor and gear reducer.