Bevel Helical Gearmotors
IFIT-IO SERIES
iFit, the innovative, international, interchangeable bevel helical gearmotors equipped with compact IE3 premium efficiency electric motors (IEC or NEMA) and available with ioT based smart inverter. A compact design solution, fully interchangeable with a superior quality to Fit all industrial applications improving companies' productivity.
iFit gearmotor is directly integrated with your machine and, unlike most driving solutions with comparable integrations, is fitting it with a real-time replacement without engineering costs. A wide range of design options to fit a smarter way to move your machines, more reliable than expected. Manufactured in our ISO-certified factories, the iFit is the result of Rossi proven expertise in designing, reliable working processes and new state-of-the-art technologies.
Product category
Segments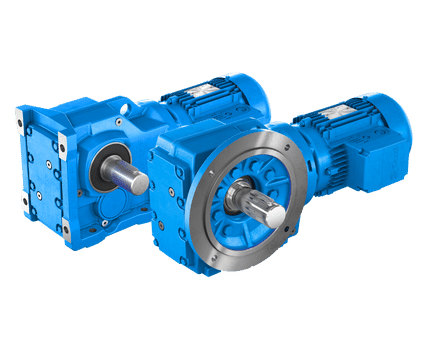 Features
Discover the strengths of our bevel helical gearmotors.
Fully interchangeable with market standards
Made in Europe
Full range with robust cast iron housing
Gear precision as per DIN/ISO 6 or better
New IE2, IE3 compact electric motors
High quality sealing solutions
Round shaped, smooth housing surface
Higher torque
BENEFITS
iFit is the best ally for your needs
"Plug & Play" with no re-engineering costs
Superior quality, minimum maintenance
High performance and reliability: minimum deformation, no gearing misalignment, no vibration, and low noise level
Energy saving, low noise level, reduced backlash
Premium efficiency, long lifetime and no oil leakage
Wash down capability. Better hygiene
Up to 12% torque higher than market standard