Worm gearmotors
AS SERIES
Gearmotors with high interchangeability (hollow low speed shaft diameters). Universal mounting with lower feet, integral with housing, and B14 flange on 2 faces. Basic design; compactness and economy. IEC standardized motor.
High, reliable and tested performances (Ni bronze); optimization of worm gear pair performances (ZI involute profile and adequately conjugate worm wheel profile)
Rigid and precise cast iron single-piece housing with motor mounting integral flange. Generous internal space between train of gears and housing.
Product category
Segments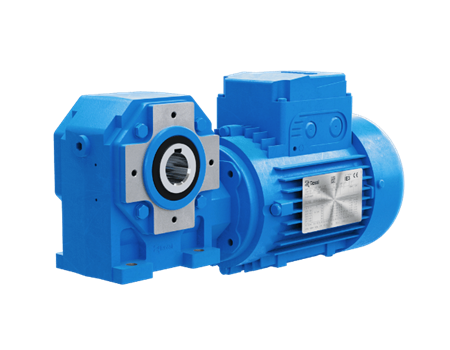 Features
Discover the strengths of our worm gearmotors
Mounting with lower integral feet and B14 flanges on 2 faces integral on the housing
Rigid and precise cast iron monobloc body
Worm wheels made of nickel bronze with controlled phosphor contentto achieve improved performance, a higher load capacity, greater reliability and wear resistance
Generous internal space between train of gears and housing
Tapered roller bearings on worm shaft
Motor mounting flange integral to the housing
Higher worm efficiency
BENEFITS
AS is the best ally for your needs
Longer life and lower power consumption
Interchangeability with major manufacturers
High performance and greater reliability
Smooth and quiet running