Helical & bevel helical servo gear reducers
SR SERIES - Helical and bevel helical
Wide range of servo gearboxes, designed to fit almost all servo motors found on the market for the highest torsional stiffness and the lowest angular backlash, for the maximum torque and overhung loads. Bush with slots and hub clamp for servomotor coupling.
Enhanced dimensional compactness due to direct servomotor coupling and widest range of possible servomotors coupling dimensions.
The correct technical solution thanks to a comprehensive range of sizes, gear stages, transmission ratios, designs and non-standard designs.
Product category
Segments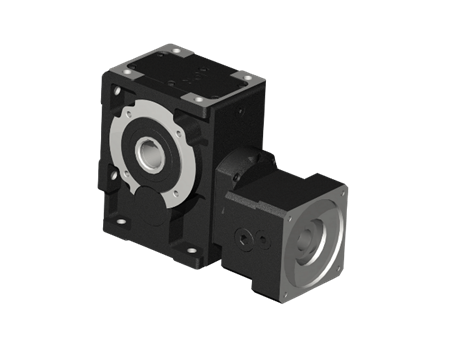 Features
Discover the strengths of our helical & bevel helical servo gear reducers
Wide range of Servo gearboxes, designed to fit almost all servo motors found on the market
Designed for the highest torsional stiffness and the lowest angular backlash, for the maximum torque and overhung loads
Bush with slots and hub clamp for servomotor coupling
BENEFITS
SR is the best ally for your needs
Enhanced dimensional compactness due to direct servomotor coupling
The correct technical solution thanks to a a comprehensive range of sizes, gear stages, transmission ratios, designs, and non-standard designs
Widest range of possible servomotor coupling dimensions